December 03, 2021, the Science and Technology Innovation Bureau of Zhuhai, has published the "List of the top 100 High-tech enterprises Innovation strength in Zhuhai in 2021" and the "List of top 100 High-tech enterprises growing in 2021", Zhuhai Sunlu Industrial Co., Ltd. has undergone a multi-level screening process conducted by organizations in three aspects: Innovation strength, company growth, and economic contribution. The final record on the list of the top 100 for three consecutive years is a testament to the efforts and strength of the three-green company, and is also the biggest driving force for Sunlu to continue its progress.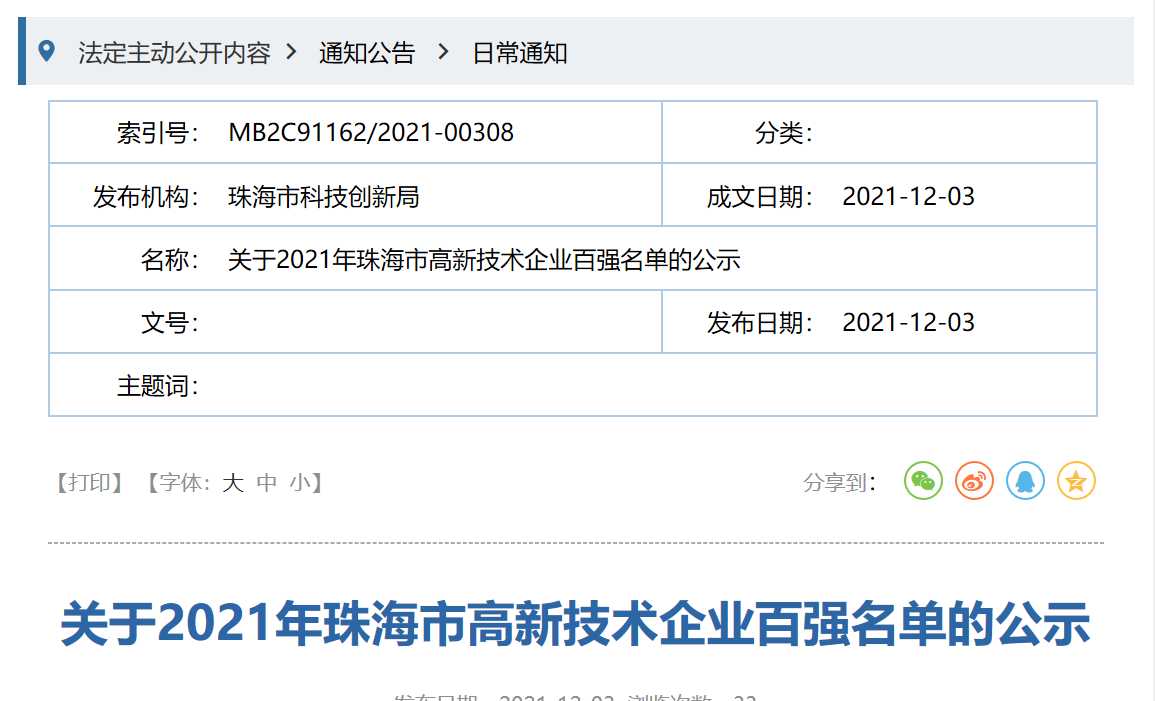 Science, technology and innovation lead the economy
In order to thoroughly implement Xi Jinping's thought on socialism with characteristics for a New Era and the spirit of the 19th National Congress of the Party, implement an innovation-driven development strategy, further give play to the role of scientific and technological innovation as a support and leading force for economic and social development, and promote high-quality economic development, the Zhuhai Municipal Government has introduced measures to raise the quality of the high-tech enterprises, The "List of 100 High-tech enterprises with Comprehensive Innovation strength in Zhuhai in 2021" was screened for quantitative examination, and the list of Zhuhai Sunlu Industrial Co., Ltd. was put on the list for three consecutive years not only shows that Sunlu Company has its own ability to innovate in science and technology, but also profoundly integrates the word innovation into the development of enterprises. Sunlu Company understands that innovation is an indispensable part of an enterprise, and it is precisely through persistent breakthroughs and innovations, constantly adjusting its own industrial structure, deepening its intellectual property rights system, and improving its ability to transform scientific and technological achievements.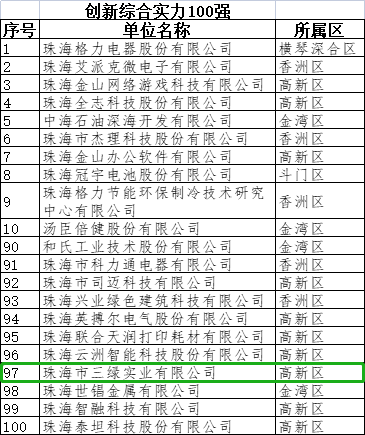 Constraint steady progress on the ground
The "List of top 100 High-tech enterprises growing in 2021" is the biggest praise for Sunlu Corporation for its steady progress, which has been on the ground every step since its creation in 2013! Sunlu has always made it the business mission of the company to create more simple tasks with the technology of the plus, and has always insisted that users be the center, creators be the focus, be open and progressive, be simple and efficient, The core values of winning with integrity, optimizing the internal management system of the enterprise, transforming the industrial structure, and steadily improving the level of enterprise management and quality control are all being raised.
In the third consecutive year, Zhuhai Sunlu Industrial Co., Ltd. has been on the list of the top 100 high-tech enterprises in Zhuhai City, and both the company and its entire staff are honored.In future development, Sunlu will certainly remember its original mind, keep its mission firmly in mind, innovate product research and development, and assume social responsibility. Strive to be a leader in the sustainable industry.