Notice from the Ministry of Finance and the Ministry regarding Industry and Information Technology of Supporting the High-quality Development of Technologically Advanced Small and Medium-sized Enterprises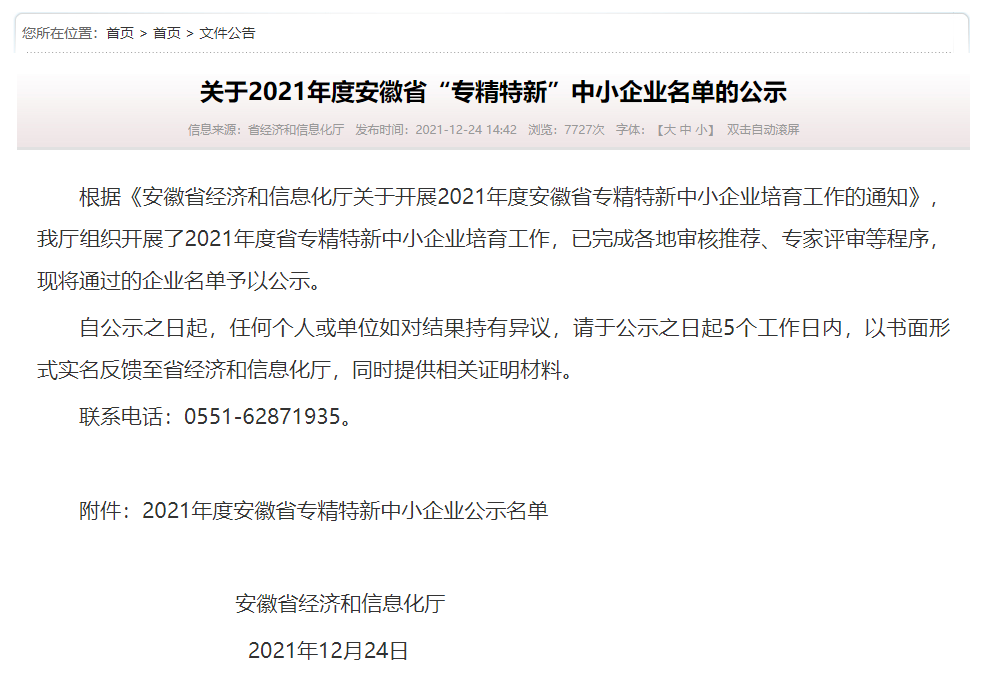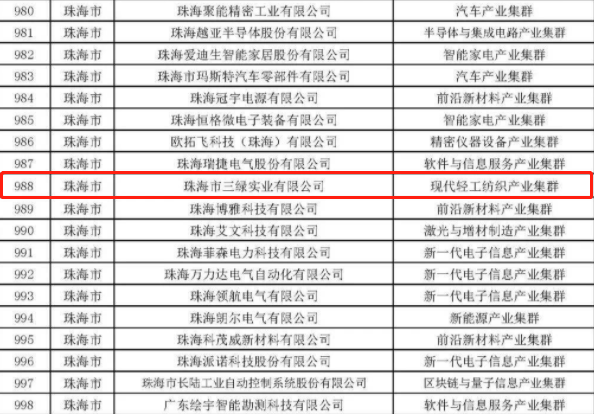 The December 2, 2021 Guangdong Provincial Department of Industry and Information Technology released
the Anhui SanLvrong Dun List "publication of the List of small and Medium-sized enterprises with Special Enquant in Anhui Province in 2021" December 24, 2021, released by the Department of Economic and Information Technology of the province of Anhua
Zhuhai Sanlu Industrial Co., Ltd. and Anhui Sanlu Industrial Co., Ltd., both of them received the provincial-level Jinggong Special New Enterprise.
For the purposes of further implementing the underlying principles of instructions made by General Secretary Xi Jinping on Cultivating a Number of Technologically Advanced Small and Medium-sized Enterprises at the Fifth Session of the Central Financial and Economic Affairs Commission, fulfilling the arrangements of "supporting micro, small and medium-sized enterprises in growing into major sources of innovation" as proposed by the Fifth Plenary Session of the 19th CPC Central Committee, the Government Work Report and the State Council Leading Group for Promoting the Development of Small and Medium-sized Enterprises, and further improving the capability and quality of small and medium-sized enterprises in specialized production, the Ministry of Finance and the Ministry of Industry and Information Technology (collectively referred to as the 'Two Ministries') have decided to provide further support for the development of technologically advanced small and medium-sized enterprises through the central treasury.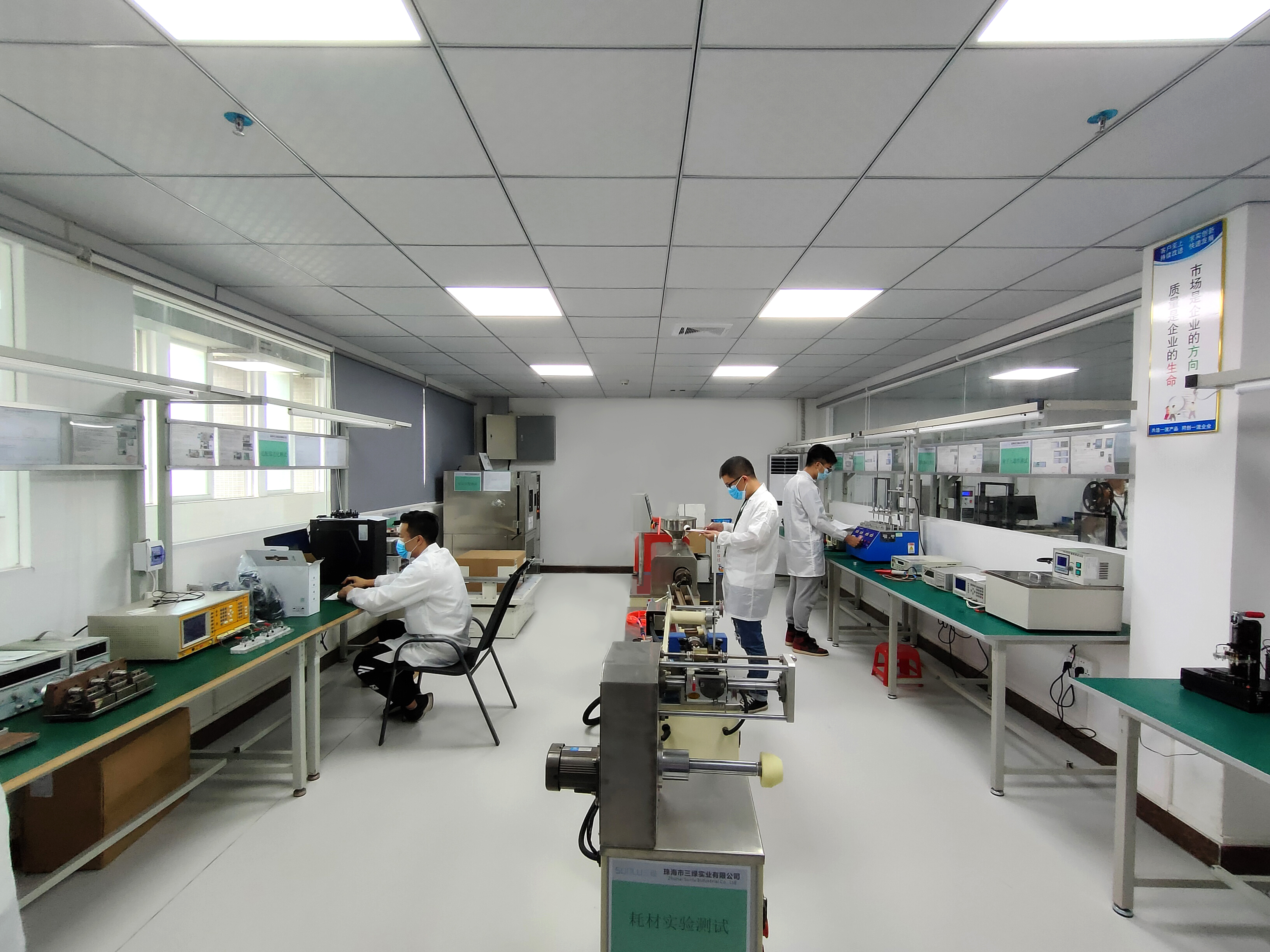 In the future, we will continue in deepen cultivating in the 3D industry, continuously increase investment in research and development, pay fully attention to technological innovation, and break through key technologies. We must persist in taking the creators as the basis for the road of technological innovation, strive to improve the core competitiveness of enterprises in the refined market, and contribute our own forces to promote the progress of 3D printing technology and regional economic development in our country.